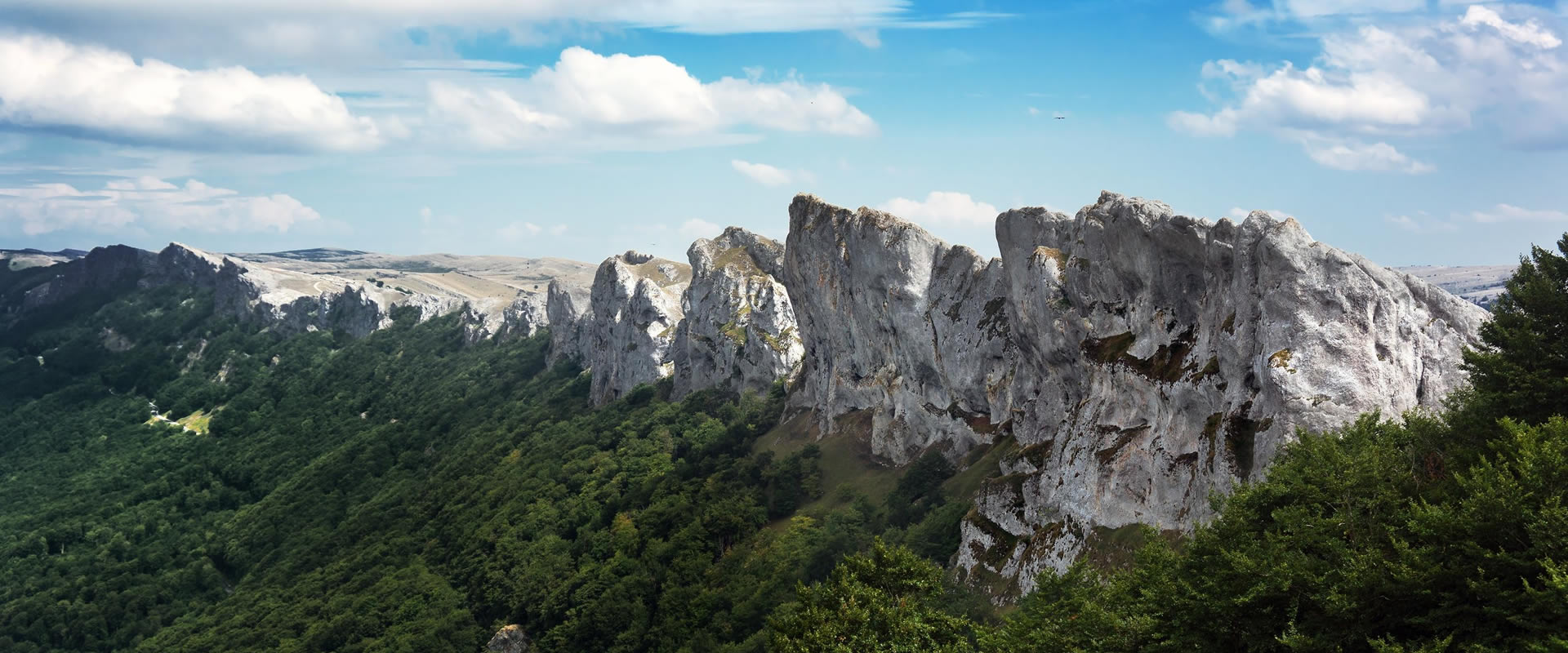 URBASA-ANDIA NATURAL PARK
This area of special conservation, located about 25 minutes by car from Puente La Reina, was designated a Natural Park in 1997. In the past many farmers grazed their herds in this area, but today there are certain restrictions in order to preserve the area.
It is worth mentioning that in this park that joins the mountains of Urbasa and Andía, objects and signs have been found that point to human beings already dwelling in this place more than 100,000 years ago. In fact, and referring to the previous point, it is also known that shepherding began here 7,000 years ago.
When you visit the mountain ranges of Urbasa and Andía, don't forget to visit the dolmens, tumuli, and menhirs that have been found in this area of Navarre.