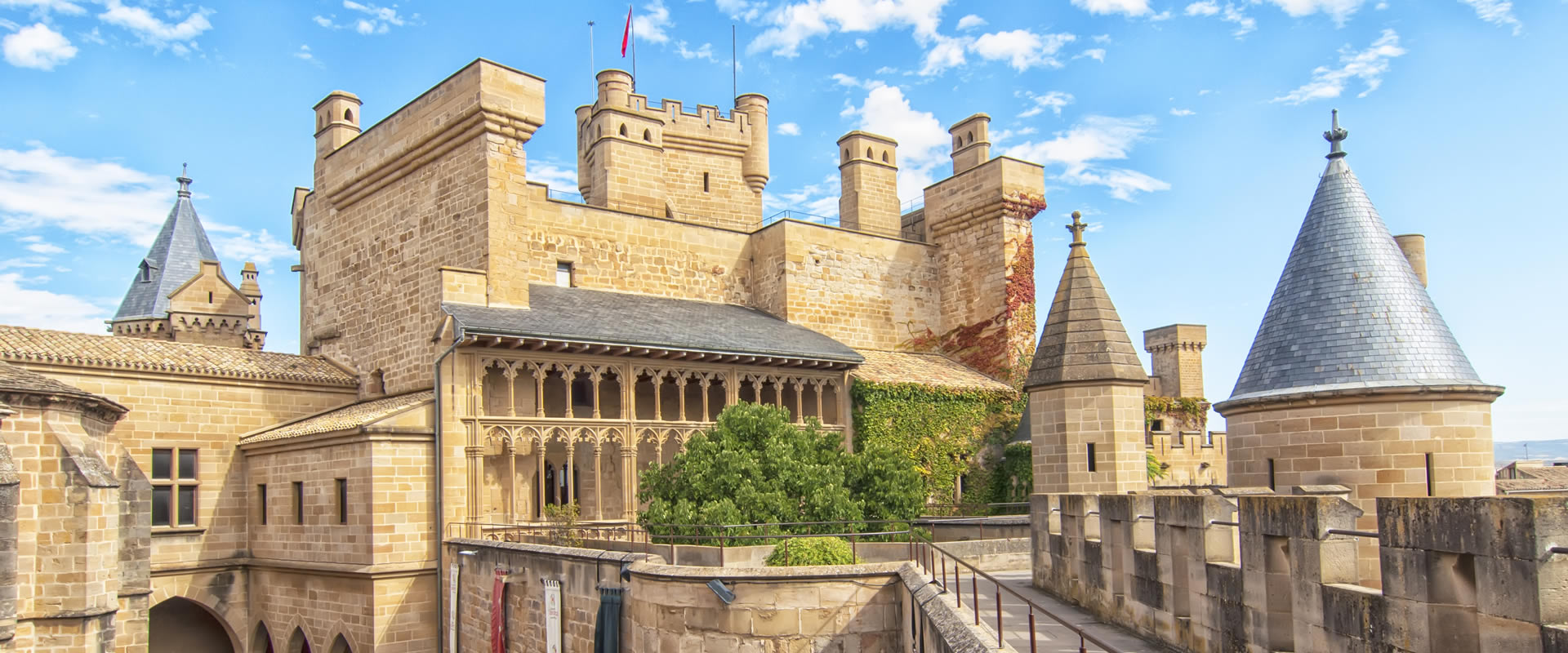 If there is one reason why the town of Olite is known, it is mainly because of its fairytale castle. There are few medieval castles left as well preserved as the one in the town of Olite.
A little more than 20 minutes by car from Puente La Reina, we invite you to lose yourself in its cobbled streets, discover its renowned castle and its churches, and enjoy talking to the locals who are, without a doubt, the ones who can best tell you about their town.
In addition, if you are lucky enough that your visit comes in the months of July and August, you can enjoy dramatized visits around the town and, in mid-August, enjoy its famous medieval fair, one of the best known in Spain.