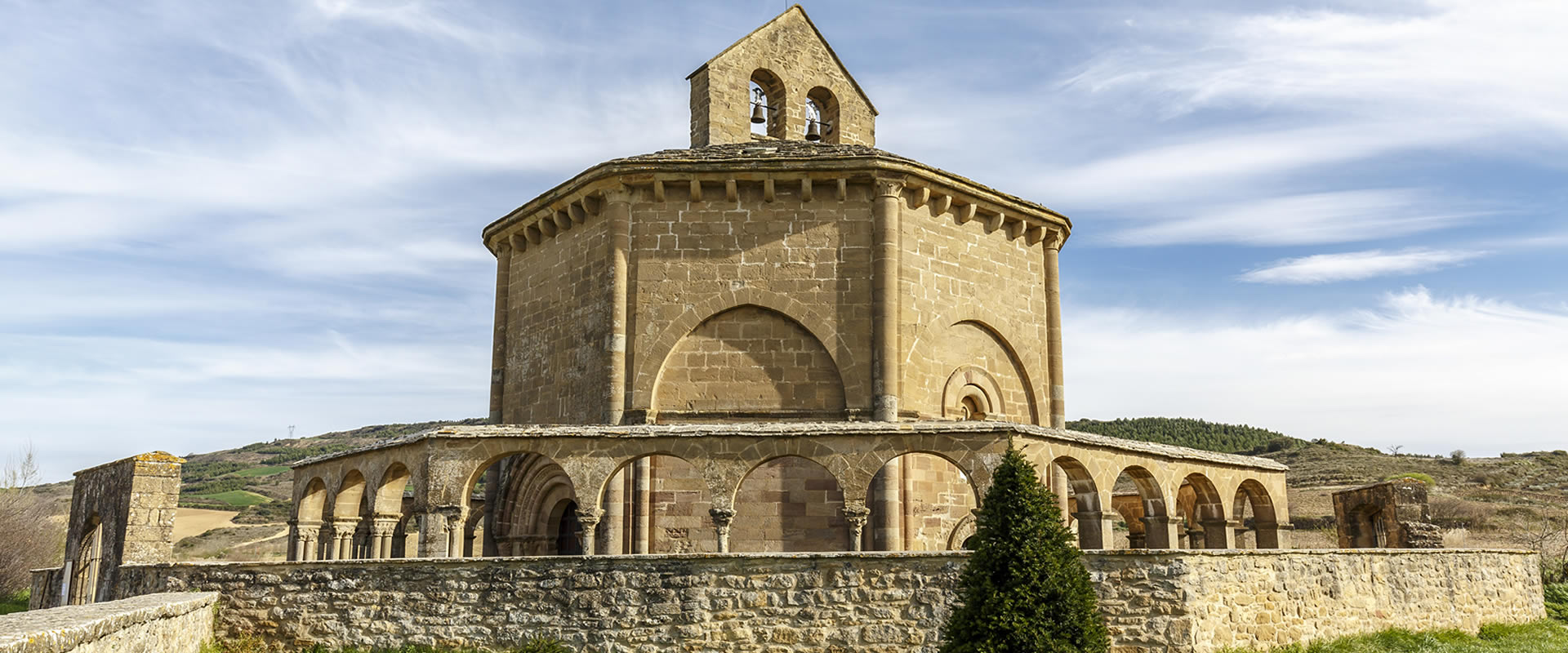 CHURCH OF SANTA MARÍA DE EUNATE
One of the most surprising and studied religious monuments in Navarre, located in the heart of the countryside, with the inner cloister being one of the most outstanding points of the church.
It belongs to the town of Muruzabal, which is 2 km away, and is only 5 km from Puente La Reina. At one time it belonged to the Knights Templar; we cannot forget their presence in this area of Navarre.
Built in the twelfth century, some scallops (symbol of the Camino de Santiago) have been found in the tombs, so it is believed that, in addition to the church, in the past the building also was used as a place of refuge for pilgrims.