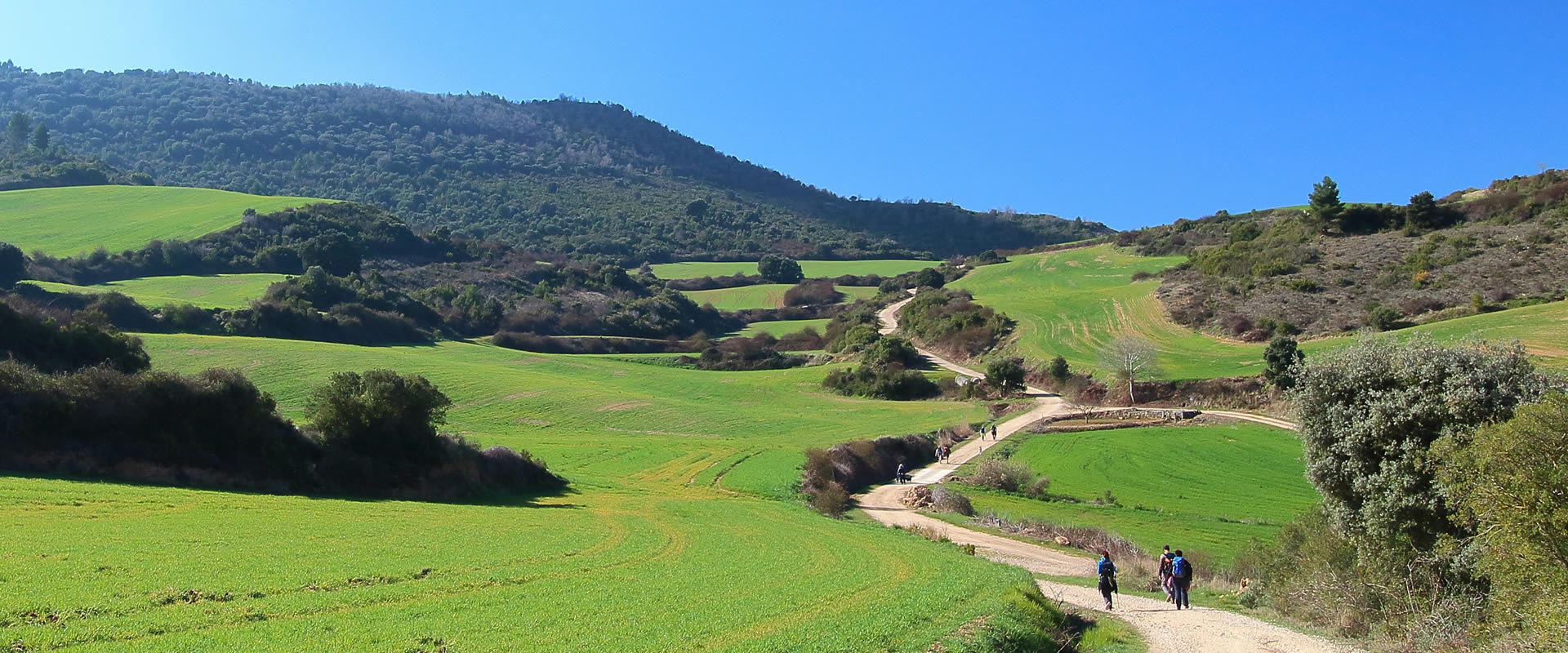 One of the characteristics of this area of Navarre with respect to the Way of Saint James is that two of the most important routes that come from the Pyrenees meet in Puente La Reina: the French Way (Roncesvalles) and the Aragonese Way (Somport).
Both our Hotel El Cerco and the people of Puente La Reina and nearby towns are very accustomed to welcoming pilgrims from all over the world and are delighted to attend to their questions and all their needs.
We know well what the needs of the pilgrims are, so we always welcome them with a fresh drink to help them to restock on energy and we put at their disposal all the information they require to continue on their journey, as well as a diet that meets their needs.